Layton A's quilt &nbsp (Quilt Completed)
Born:
2009
Illness:
Asperges, Sensory processing disorder and feotal alcohol effects.

Theme: Dinosaurs (realistic) and Volcanoes

Quilt delivered: 4th Mar 2017
Thank you
The quilt has arrived safe and sound, and its beautiful. Thank you all for you hard work. I will send photographs tonight when i have an extra pair of hands to hold it up! Layton said " I love, love , love love love it! " and was naming them all. He's sleeping with it tonight he said.
Thank you
Finished photos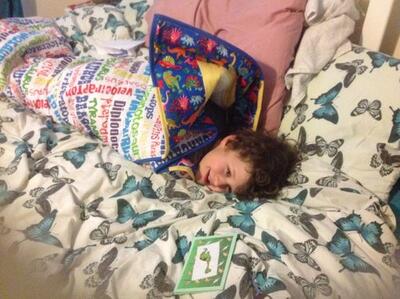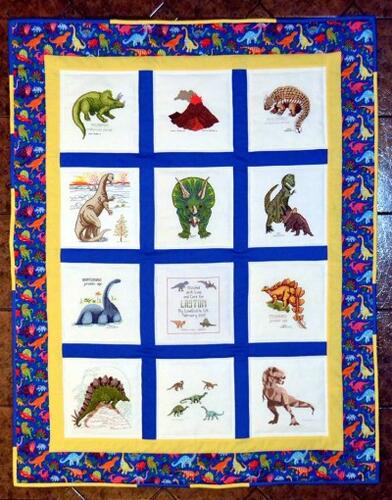 Quilted by:
Leanda
Individual squares
Fabric
Card

Stitched by: Sandra Wright
Biography
Layton came into my care at a day old when I brought him home from hospital as my next foster child. It was obvious from about 6 months that something was different about him. The paedeatric doctor just kept saying lets wait and see. I continued to foster Layton until he was being put up for adoption, at which point I applied to adopt him. He was very much part of our family and we couldn't bear to let him go.

Then in August 2013 we went to court for the official adoption ceremony! During these years I had continued to seek help for him and once he was adopted I pushed even more. That is when we were given his diagnosis. I always knew he was likely to suffer the ill effects of his birth mother's lifestyle choices.

Layton is a very happy, busy and funny six year old.