Reggie A's quilt &nbsp (Quilt currently being assembled)
Born:
June 2009
Illness:
Quadriplegic cerebral palsy

Theme: Superheroes

Quilt currently being assembled
Theme details
Superheroes - Backfilled quilt
Biography
Reggie sustained a brain injury and this resulted in him having his cerebral palsy, epilepsy, global developmental delay and microcephaly.
He has endured numerous operations including extensive surgery on his hips for dislocation due to the cerebral palsy. He has also had surgeries to insert a feeding tube as his swallow became too unsafe.
Reggie is completely reliant on his wheelchair and cannot take any independent steps. He suffers with spasms in his legs and has to have regular physio therapy. He has most recently been diagnosed with scoliosis and has to now wear a back brace to try and keep his spine straight to prevent further surgery. He is however the happiest little boy you will ever meet and always has a smile on his face regardless of his never ending pain and discomfort. He's our hero.
Patterns
1.
Stitcher: Sandra, Shefford, England
Received


2.
Stitcher: Roisin, Amersham, England
Received


3.
Stitcher: Leanda Vickers, Oldham , England
Received


4.
Stitcher: Leanda Vickers, Oldham , England
Received


5.
Stitcher: C McDonald, Altrincham, UK
Received


6.
Stitcher: Debbie, St Neots, UK
Received


7.
Stitcher: Sandra, Shefford, England
Received


8.
Stitcher: Heather, Littleborough, England
Received


9.
Stitcher: Janet T, Swansea, UK
Received


10.
Stitcher: Janet T, Swansea, UK
Received


11.
Stitcher: Magda, Manchester, UK
Received


12.
Label
Stitcher: Sandra, Shefford, England
Received
Squares received

Stitched by: Sandra
Submitted: Jul 2018


Stitched by: Roisin
Submitted: Jul 2018


Stitched by: Leanda Vickers
Submitted: Jul 2018


Stitched by: Leanda Vickers
Submitted: Jul 2018


Stitched by: C McDonald
Submitted: Jul 2018


Stitched by: Debbie
Submitted: Jul 2018


Stitched by: Sandra
Submitted: Aug 2018


Stitched by: Heather
Submitted: Aug 2018


Stitched by: Janet T
Submitted: Aug 2018


Stitched by: Janet T
Submitted: Aug 2018


Stitched by: Magda
Submitted: Sep 2018


Stitched by: Sandra
Submitted: Sep 2018
Card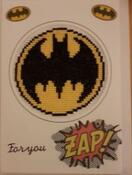 Stitched by: Leanda